I want to share with you some very exciting news – enlighten education has just been short listed as a State Finalist in the Small Business Champions Awards, Children's Services Category.
These Awards are hosted by the Commonw
ealth Bank and the Australian Government and are the largest and most prestigious national awards for small businesses. Judging is made based on an assessment of our performance in key areas including the services we provide, our commitment to our clients and the local community, the results we have achieved (business growth, external awards, recognition given by industry experts etc) and the ways in which we develop and motivate our staff. We are all exceptionally proud of this achievement and optimistic that we may take out the Award when the announcement is made late October. Fingers crossed.
I have also, much to my surprise and delight, been listed as a Finalist for Small Business Champion Entrepreneur.
The entire award process has got me thinking about some of the personal qualities one must have (or, conversely, the qualities that need to be developed) to achieve professional success. Recently, enlighten has been contracted by the NSW Department of Education and Training (DET) through Vocational Education and Training to run a series of customised Career Gal programs for girls in Years 9 – 11 in ten Western Sydney schools. The DET Project Coordinator (Vicki Clark) agreed that in addition to our standard careers program for girls ( the program focuses on identifying the skills required for success in the modern workplace, examining issues relating to women and careers, resume writing, entrepreneurialism etc) we should deliver our core body image workshop. The rational behind this was that unless girls can move beyond their all pervading concern with body image and poor self esteem, they will not be able to reach their full personal or professional potential.
When in Victoria recently for the annual Alliance of Independent Girls School Conference, I was fortunate enough to hear American Marie Wilson, founder of the White House Project and President of the Ms.Foundation , speak on why women can and must help rule the world. I think she best sums up the importance of offering a body image component to our Careers Course when she states, " Have we closed the gap in politics and in business? No – there is a host of barriers – cultural and emotional, societal and historical that keep women from getting traction. We must deal with these perceptions…one of our major problems is that we don't think we have a problem." Deborah Rhode, expert on gender equality at Stanford University sums it us thus: "Many traits traditionally valued of women (humility, passivity) also perpetuate women's inequality."
Until we can get the girls to see that they can do, be and desire for more – and that in fact it is ok for them to not only develop their skill sets, but actively promote their achievements, they will not engage with the changing nature of work.
I ran the first of this series of events at a Penrith High School last week with their Yr 9 girls. The results were fantastic and their comments reinforce the importance of a holistic approach towards career development –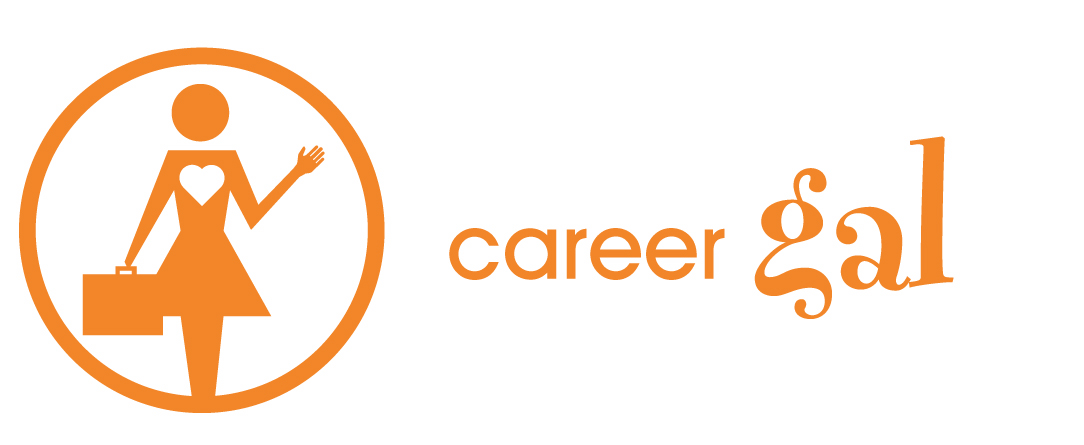 I thought it would be boring and just about careers but we did self esteem stuff too and that made it really fun and made me feel positive about the whole day and my future. Larissa
I really appreciate everything you said. Thanks for today as I learned I CAN be what I really want to be and that I am a beautiful girl. Mel
I thought it would just be a person talking about careers and nothing else which would be boring but Danni caught my attention and it was all interesting. I learned the media changes things, to feel good in my own body, that girls have a lot of insecurities but really we can do it! Writing a resume that shows we have skills and are confident is really important. Today was FUN! Anon
All of it was truthful and amazing. I learned everything from how to treat people with respect to achieving the right strategies to get the job I want. Reegan
Ok – today was life changing! AMAZING! I learned I am beautiful, unique, and I can put my skills together and write a resume and get good career advice. THANK YOU DANNI.Chelsea
The lady Danni was amazing and had a massive impact on my whole career, you've got to work for what you want. I will. Jacoda
Aim high, respect life and each other, be positive. All the facts today were true and meaningful. Kaylah
It was really effective. I learned how to write a good resume, the skills workplaces are looking for, to have confidence in myself (as I do have skills!) and to think positive. Melissa
Whilst we are all aware that a positive self esteem is a desired employability skill, perhaps we need to more actively support girls in developing this before we try to get them interested in articulating their other skills in a resume or in a mock interview situation. Indeed, this capacity to recognise and articulate our talents and achievements is a skill all women in the workplace need to develop.
Whilst studying towards my MBA we examined gender differences in the workplace and how they can impact on recognition of performance:
There is certainly evidence that gender differences in self-assessment generalise to the work situation; Lindeman et al (1995) found that female staff in a sales and marketing company were less likely to overestimate their performance – which was measured objectively – than were males… In the context of feedback processes, Wohlers and London's (1989) study of self-awareness in managers showed that female managers tended to rate themselves lower than their male counterparts and lower than their own bosses rated them… Higher levels of feedback might reduce the false confidence of some male managers and increase the self-efficacy of some of their female counterparts. If this turns out to be the case, then 360 degree feedback will have proved to be a very significant process in the evolution of organisations, the development of their effectiveness and the enhancement of equality. " ("The implication of research on gender differences in self – assessment and 360 degree appraisal.,"Human Resource Management Journal., London, 1999., Clive Fletcher.)
This external recognition of our work does therefore, mean so very much on so many levels; it models for the girls we work with that we are not only proud of what we do, but prepared to put our hand up and say we do it well! As Marianne Williamson (a wonderful writer on spirituality and women's worth) so eloquently states:
"There is nothing enlightening about shrinking so that other people will not feel insecure around you…and as we let our light shine, we unconsciously give other people permission to do the same. As we are liberated from our own fear, our presence liberates others."
May you all continue to shine – and seek opportunities that allow others to see you are large. XXXX