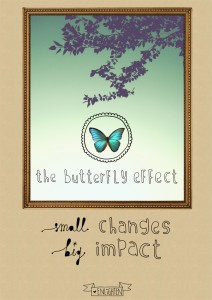 I embrace every opportunity to listen to teen girls — to connect with them and also to learn their hopes, dreams and concerns, not to mention their insights into Girl World.
So at the end of every Enlighten workshop, we ask girls for their feedback. We want to know what really gets through to them. What is the best way to connect? What brings about lasting, positive change? What are the best ways to help girls shine?
This week I want to give a voice to one of those girls: Sienna Fracchia, a Year 9 girl who recently took part in a workshop with our Queensland program director, Storm Greenhill-Brown, and team member Louise Beddoes. I hope that Sienna's thoughtful — and impressively articulate! — feedback will be of valuable to anyone who works with girls, wants to better understand girls, and wishes to make a strong, authentic connection with them.
Not your average Friday!

I arrived at school on Friday 2 March thinking, 'Oh, this Year 9 Development Day is just going to be another one of those "growing up" sessions about puberty and development!' I predicted a whole day in a room full of Grade 9 girls, discussing various body parts and how our emotions will develop. An organisation called Enlighten Education was doing a presentation called 'The Butterfly Effect'; I thought it was some type of nickname for girls going through puberty or something cheesy like that. It sounded like the worst way to spend a Friday. I spent a good hour before school reflecting on the many uncomfortable student-teacher moments of the past when we talked about puberty or another awkward topics involving adolescent development, and the many that were to come.
For educators, it can be a bit confronting to hear this straight from the horse's mouth. But it's a great reminder that sometimes even when it seems that girls have been given the required personal development courses, the messages still may not have got through. Whilst girls might be present in the room, they might not be engaged and another way may need to be found to connect with them.
When the bell rang, my friends and I trudged up the stairs to our doom; but when we slowly edged our way into the room, we were swept away from the world of smelly, hairy boys ruling our lives, into GIRL WORLD — a sea of pink and purple fabric, butterflies and glitter, where school shoes were just an accessory and girls ruled.  My judgement was so wrong! A goodie bag and pamphlet were thrust into our arms, as our minds were registering the awesome day that awaited us.
Girls want (and of course deserve!) to feel special and important. Simple, attractive visual props and handouts set the scene. They signify to girls that this is a time and space set aside just for them, and that something transformative is about to happen.
We started our adventure learning the heartbreaking but also amazingly romantic story of our leader, Storm, from Enlighten Education. Then a little physical exercise (dancing!) and we knew that this was going to be one of the best days of our school lives. Through five different workshops, we discovered just how amazing GIRL WORLD and all the girls in it really are.
Sienna points out something that is crucial to getting through to girls: telling our own stories. If we want girls to be vulnerable and reveal their true selves to us, we must first do so ourselves. Only by being open and letting ourselves be seen  can we expect to win girls' trust and deeply connect with them.
After the first workshop, Forever Friends, I really wanted to become friends with all the girls and stand up for them. I really wanted us to become a family; we are sisters, no matter if we are presently in the same friendship group or not. After every workshop, we were presented with a small pink and black card that had an affirmation relating to the workshop. The first one read: 'I attract good, positive friends into my life. I encourage and support others.'
The academic demands are so intense on girls now that I think we sometimes forget that friendship skills — making friends, choosing the right friends, resolving conflict — are also something girls need our help with.
Get It Together, our second workshop, taught us how to manage our time and develop techniques to calm ourselves and de-stress. A bit of yoga and calming music and we were in heaven. Free to move the way we wanted, and to be comfortable in our own skin, we learned to relax. My earlier fears were certainly proved wrong beyond any imagination. Our second affirmation read: 'I enjoy learning. I have potential to achieve, and I have faith in my abilities.'
Girls are undeniably under a lot of pressure, so helping them learn healthy ways to relieve stress (rather than binge drinking, smoking or dieting, for instance) is more important than ever before. Incorporating short bursts of relaxation meditation or exercise (such as the dancing that Sienna loved) into the day can be relatively simple — and cost free.
The third workshop was after morning tea, and taught us about the dangers girls can face in the world. It was called Stop, I don't like it but unlike the title, we loved it and the session really made all of the girls feel safer and more in control. Enlighten Education also provided us with contact numbers of help lines and emergency numbers, and for the information of all you women and girls out there, we actually practised the eye gouge and groin kick! Storm assured us that we were all strong, brave, beautiful Amazon women. The third affirmation card told us I listen to my butterflies and set boundaries. I am an Amazon.
We would all love to protect our girls from every danger they may face in the world — but we cannot be there all the time, so the best thing we can do is make sure they can look after their personal safety. Sienna's feedback shows that girls can be empowered to look after themselves and feel in control.
Before going for lunch we had our fourth workshop: Princess Diaries. Firstly, we made stunning diaries in which to write our fears, dreams, achievements, failures and worries. Beautiful ribbons, glitter, paper, stickers and butterflies were presented to us with an exercise book for us to decorate to our heart's desire (or until lunch, whichever came first!). Instinctively, the groups we were in stopped being selfish, and we all cared for and helped our sisters.
Teenage girls are just bursting with feelings and thoughts. Getting them down on paper helps girls get a handle on who they are, and who they want to be.
We finished the day in a workshop called Love the Skin You're In. Just as the title suggests, that's exactly what we did. Storm taught us how to accept that we are all beautiful, amazing and talented. She spoke about self-confidence and self-praise. I tried the self-praise part and it actually really does make you feel better about yourself. It was affirmed on the cards that: 'I am precious. I choose to send loving thoughts to myself and others. I surround myself with positive words and attract good things into my life.'
Girls are exposed every day to so many voices (the media, advertisers, their peers) telling them they aren't pretty enough, or popular or thin or smart or rich enough. We can't silence those voices, but we can help girls like Sienna develop strong self-esteem that enables them to grow into resilient women.
Finally, we were set a challenge to wear a bracelet on our left arm and for 21 days, recite the words on the affirmation cards and only speak positively about ourselves and others. Then, when we complete the challenge, we move the bracelet to our right arm so that everyone knows that we believe in ourselves.

Friday 2 March was one of the best days, not only of school, but of my life. It came at the perfect time for me and helped me so much. I don't know what I would've done without it. I read my affirmation cards every day and I hope to keep them for a very long time. My journal and bracelet will always stay very close to my heart and I will never forget Storm and Lou, our great, girl gang leaders!
Sienna, you and your friends are close to our hearts, too. Thank you for sharing your thoughts, hopes, wishes and dreams with us. We hear you!
I feel passionately about the need to engage with girls and listen to what really matters to them. The launch of my book for girls, "The Girl with the Butterfly Tattoo", has been a wonderful chance to get on the media and encourage parents to do just that, and I was more than happy to talk in depth about this on Channel 9's "Mornings" show this week: