The Sunday Telegraph's "Agenda" section recently ran a cover story entitled "The Invincibles", a startling exposé on this generation of young women who, we are told, show no fear about "the dangers of sex, booze, or even the sun".
Whilst I am as pro-slip-slop-slap as the next person, it seemed odd to plant statistics about how many young women wear hats outdoors (18%, compared to 38% of young men, in case you're curious) alongside statistics on binge drinking and sexually transmitted diseases.
Some of the statistics were presented in a way that painted a particularly bleak picture of girls: we were told 39% of females move out of home before turning 18, compared to 28% of males, as if this is evidence of girls' risky behaviour. It might equally be evidence that girls are more willing to live independently — possibly even to study rather than party!
The clincher, though, was the revelation that 54% of young women don't always use condoms. Hang on a minute . . . if this is the case, then surely there must be an equally alarming statistic on the number of young men who don't always use condoms. And why does there seem to be an assumption that contraception and protection from sexually transmitted diseases are solely young women's responsibility?
If we are to believe articles like this, she is probably too busy worrying about her tan or next Bacardi Breezer to bother being sexually responsible.
Shame on her.
Or rather, shame on the media. This article could have helpfully unpacked the very real issues that research shows us many young women (and men) do struggle with — binge drinking, relationships and body image being just some of them.
Instead, it became yet another diatribe against girls. And as such, it was sadly by no means unusual.
If the times we live in are toxic for girls in many ways — think of the huge pressures on them to be not only thin and hot but to be smart and successful; to be everything, all at once — then equally toxic is the way in which the media and our society choose to engage with young women.
I recently spoke to Herald Sun columnist Miranda Devine about my new book aimed at teen girls, The Girl with the Butterfly Tattoo (to be published March 1st by Random House). Ms Devine obviously is deeply concerned about the plight of girls, seeing them as "easy prey for a sick society". I was pleased that despite her concerns Ms Devine recognises that there is a way forward:
In her latest book, The Girl with the Butterfly Tattoo: A girl's guide to claiming her power, Miller dispenses commonsense advice to girls and their mothers about how to navigate the rocky road of adolescent hormones in an unforgiving era.
And, just as importantly, despite her obvious alarm, she acknowledges my optimism and pride in the way the majority of young girls are making sense of the world: "Miller also pays tribute to this generation of girls and teenagers, who she sees as remarkably resilient . . . We need to credit the girls who are making healthy choices and aren't running off sexting and binge drinking."
Stories about girls in crisis are valid and valuable for they alert us to the challenges we face — but make no mistake, for every anecdotal media report of a girl in crisis, there are stories aplenty in the real world of remarkable young women doing extraordinary things. Some sail off to explore the world, Jessica Watson style. But there are plenty more everyday girl heroes.
There are a few at my place right now.
My daughter, Teyah, 12. Teyah is a naturally shy girl and finds meeting new people challenging. But at the start of this school year she set herself a goal: to say hello and talk to at least two new girls every week. So far she has made four wonderful new friends (there is a sleepover with one planned for this weekend). Teyah also set herself some academic goals — to exceed the excellent results she achieved last year in English, history and science — and she has been working solidly at this since the first day back. She has also put in a truly sterling effort at arguing with me articulately about why she should be allowed to move her bedroom into the upstairs attic. (I am holding out. Just.)
My stepdaughter, Jazmine, 17. Last weekend she had her first surfing lesson. She got up on her surfboard on the second attempt. Jazzy also impresses me with the strong, positive, platonic friendships she has nurtured with four great young men who treat her with such kindness and respect. (Case in point, one popped in yesterday when she was sick, just to check she was okay.)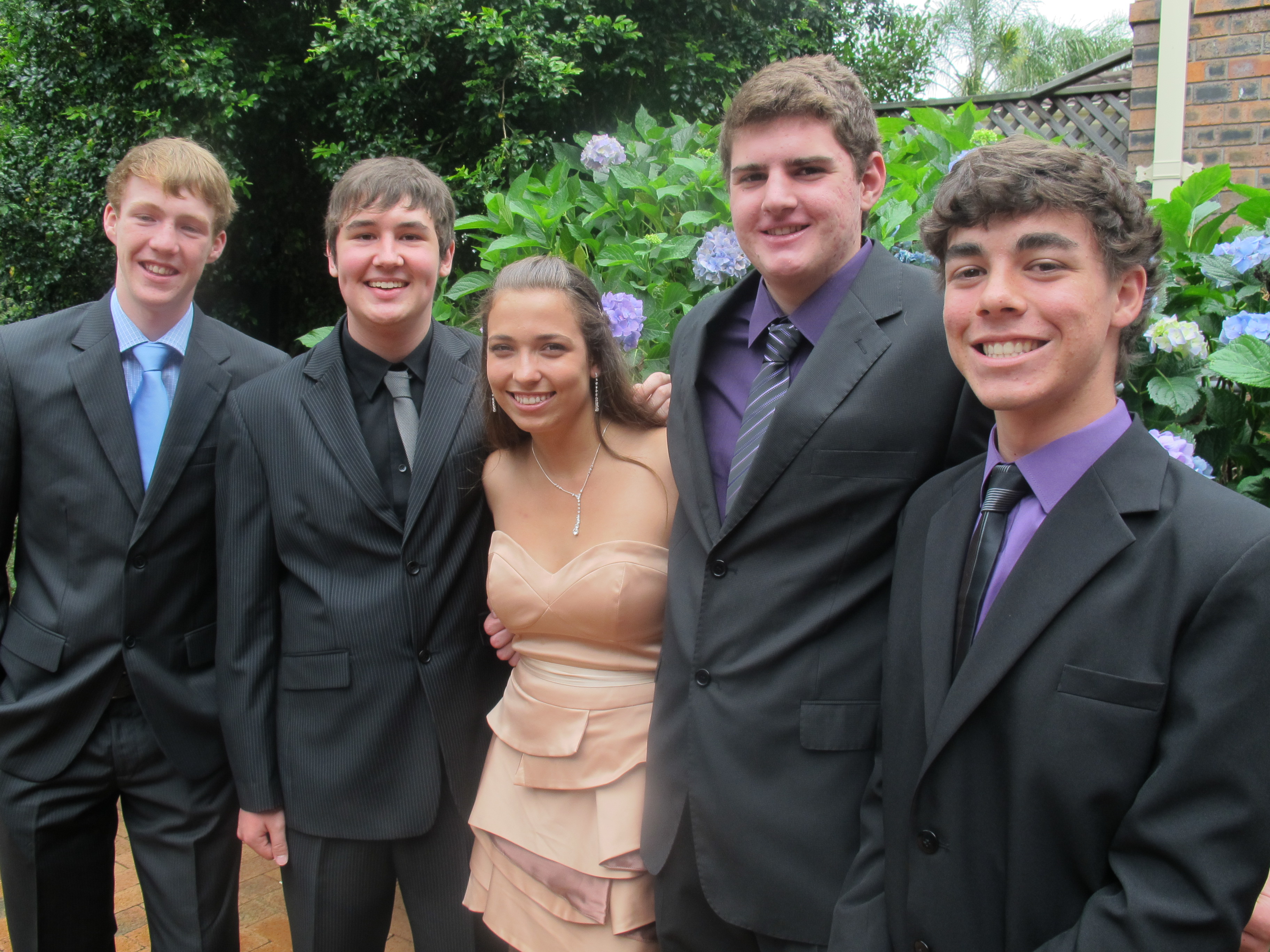 Jemma Ryan, 17. I met Jem when I presented at her school in 2009. After seeing me speak at a girls education conference in Melbourne, she had successfully lobbied to have Enlighten present at Clonard College, where she was school captain. Jemma and I have stayed in touch ever since, and she flew to Sydney last week to stay with me and my family to help me in the office before commencing her uni studies in journalism. "Anything you need I will do, no job too small!!" she emailed me beforehand. "My goodness, it's an opportunity, a privilege I am so, so, so lucky to have!!" How is that for a go-get-'em attitude?
Jemma also writes for her local paper; she has been doing this since she was 14. When I asked Jemma how she had fitted in studying, her role as a student leader, her part-time job at Bakers Delight and writing, she explained patiently, "Well, I just have to be time conscious, I guess. My current boyfriend and I, for example — well, we decided just to be friends until I completed Year 12. There was no time for distractions."
The choices made by girls like these don't sell papers — but they do deserve our recognition.
Girls, the numbers are in.
You are 100% awesome.