In the early 1990s, prominent feminists argued there was a media-driven backlash against the women's movement, and it risked losing some of the momentum gained in the 1970s.
Then along came the Spice Girls to make "Girl Power" fun, and palatable, again.
"If you want my future, forget my past," sang Posh, Baby, Scary, Ginger and Sporty.
It turns out it wasn't just their predominantly teen-girl fan base who thought the way forward was through exclaiming "You go girl!", it was marketers looking for a fresh take on how to sell the same old stuff, with a new pro-female spin.
So addicted have advertisers become to using the rhetoric of empowerment that it is now used to sell everything from cleaning products ("Get the power — the power to clean anything") super-elastic, stomach-sucking knickers ("Spanx — Power Panties", insert pictures of svelte women posing with arms on hips), cosmetics (Bobbie Brown's "Pretty Powerful" range) and even workshops for teen girls that claim to want to empower teens via fashion makeovers.
Because nothing says equality quite like learning what colours best suit your skin-tone, or how to dress to maximise those socially acceptable curves, and to minimise the male gaze's exposure to others.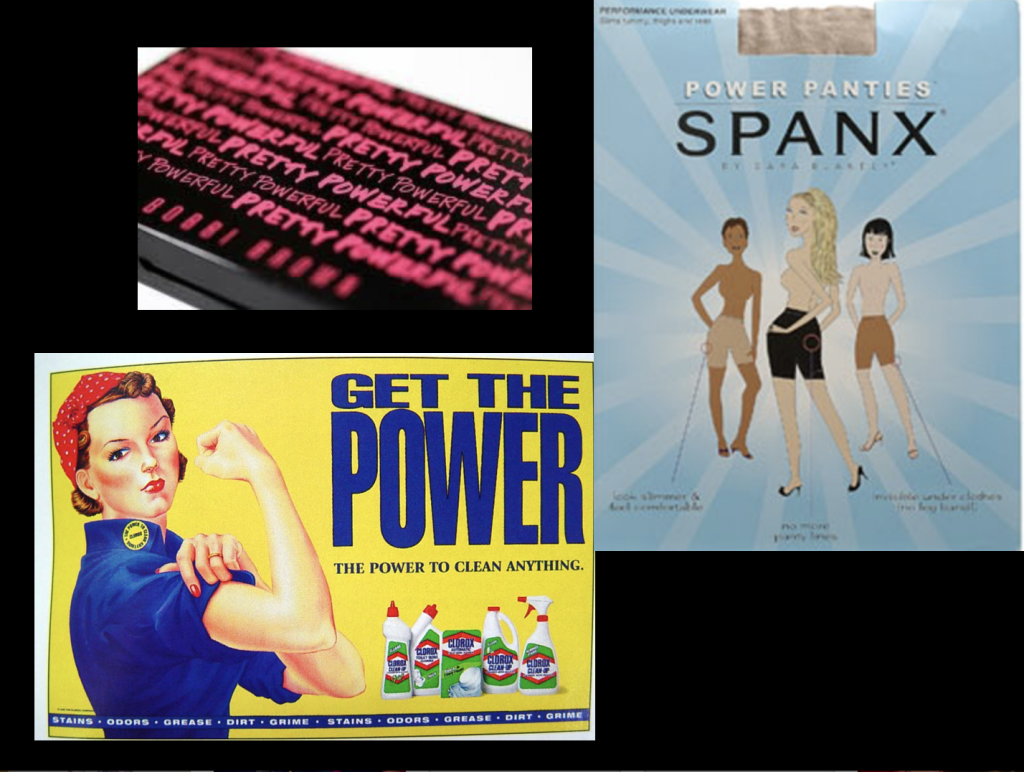 Yet when marketers tackle sexism convincingly, their campaigns become viral sensations.
The Dove "Real Beauty" campaign has been running for more than a decade and is considered the industry leader in this genre; their 2013 "Real Beauty Sketches" commercial remains the most watched video ad of all time.
Feminine hygiene company Always' "Like a Girl" campaign exposed the destructive impact messages we give to tweens about what being a young woman means can have on self-esteem; it has had more than 63 million views on YouTube.
Although many find it hard to believe Dove's parent company Unilever is genuine in their commitment to fostering positive body image (they also sell slimming products, skin whitening creams, and run the notoriously sexist Lynx advertisement campaigns for boys), and some question how Always pushing panty liners is compatible with moving beyond limiting stereotypes about girls, for many of us it seems it is at least easy to get behind messages that build women up, rather than tearing them down.
The new "I'd like to see that" advertisement for the AFL women's competition harks back to the popular 1994 AFL men's campaign of the same name, but the female creatives behind this version have ensured it kicks a goal not just for one of the fastest growing sports (the recent television broadcast of an women's AFL exhibition match reached more than one million viewers), but for team feminism.
The ad features female AFL players in action alongside prominent Australian sporting figures such as Turia Pitt and Cathy Freeman. They tell us they would like to see "girls who never give up" and "more women making Australian sporting history".
It is incredibly inspiring (only the most hardened misogynist could fail to be moved by the shot of Melbourne captain Nathan Jones holding his giggling little girl in his arms and declaring: "Our daughters wearing our numbers one day? I'd like to see that").
But what makes it unique is that it isn't selling pop music, lotions or sanitary pads. It's selling female participation in sport and their right to be taken seriously.
In the week since the ad was launched it has racked up more than 300,000 views online. Last weekend the millions who participated globally in the women's marches proved the push towards equality has well and truly regained momentum.
Feminism is alive, hitting the streets and demanding more. What more would I like to see the women's movement do? For a kick off, I'd like to see us move beyond messages of faux empowerment.
This post was first published in The Daily Telegraph newspaper 27/1/17 and online at RendezView.