I am absolutely thrilled to share the news that I've just been announced as one of three Finalists for the InStyle Magazine Women Of Style Awards in the Charity and Community category. The other Nominees in my category are staggeringly impressive so to be even grouped in amongst them is mind-blowing; I shall join Olivia Newtown John (singer and fundraiser) and Samah Hadid (human rights campaigner).
Awards like this are invaluable as they provide an incredible opportunity to raise the profile of the work my company (Enlighten Education) does empowering young women, and also raises general awareness of the issues plaguing our daughters too.
I thought I'd share a little of the (rather extensive) entry I was asked to submit for this Award with you here.
The Winners are announced in May.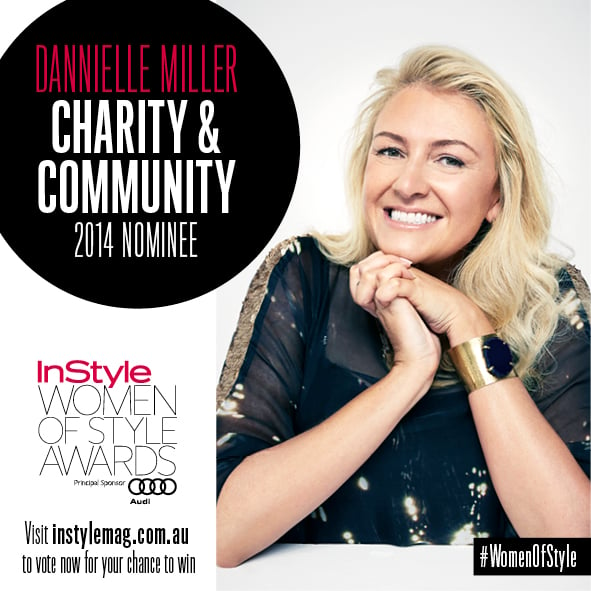 What drives you?
Hearing from young women daily that the work we did has helped shape their life. I receive amazing feedback after our workshops. The phrase "life changing" crops up a lot. This is one of my favorites:
"Almost a year ago, you visited my school…At the time, I was depressed, suicidal, cutting and constantly contemplating death. Now, almost a year later, I haven't cut in almost 8 months, and haven't been suicidal for 6. I want to thank you for helping me realize that I am valued, and that I am loved…I want to thank you for helping me to realise that there are people who can help, and that I'm never alone. You have been a huge influence in my recovery from depression."
What does style mean to you? (NB: The Women of Style Awards are about style in a greater context than fashion.)
A stylish woman is a woman who is truly comfortable in her own skin. There is something incredibly attractive about seeing a woman who owns her own power and reinvents the rules to suit herself.
Are there any mottos or mantras that resonate with you, or that you live by?
"By building Respect and inspiring Love, business can move the world." This is a quote from Kevin Roberts. I had it painted on my office wall to remind me daily of my purpose.
What is the best piece of advice you've been given – either in life or regards to your career (or both)?
Don't try to be less just so others will think they are more. The ultimate girl-crime in the playground was "to love yourself", or to be "up yourself." Women do themselves, and others, no service by shying away from success. My commitment to step –up is also why I think being nominated for this Award is so special. I would love to show all girls and women that I am proud of what I do, and that I do strive to be brilliant at it!
Are you driven from a desire to be successful?
I don't think women should ever shy away from ambition! I am incredibly driven to improve outcomes for all young women – and to show how a business can be both profitable, as well as socially responsible and a force for positive change.