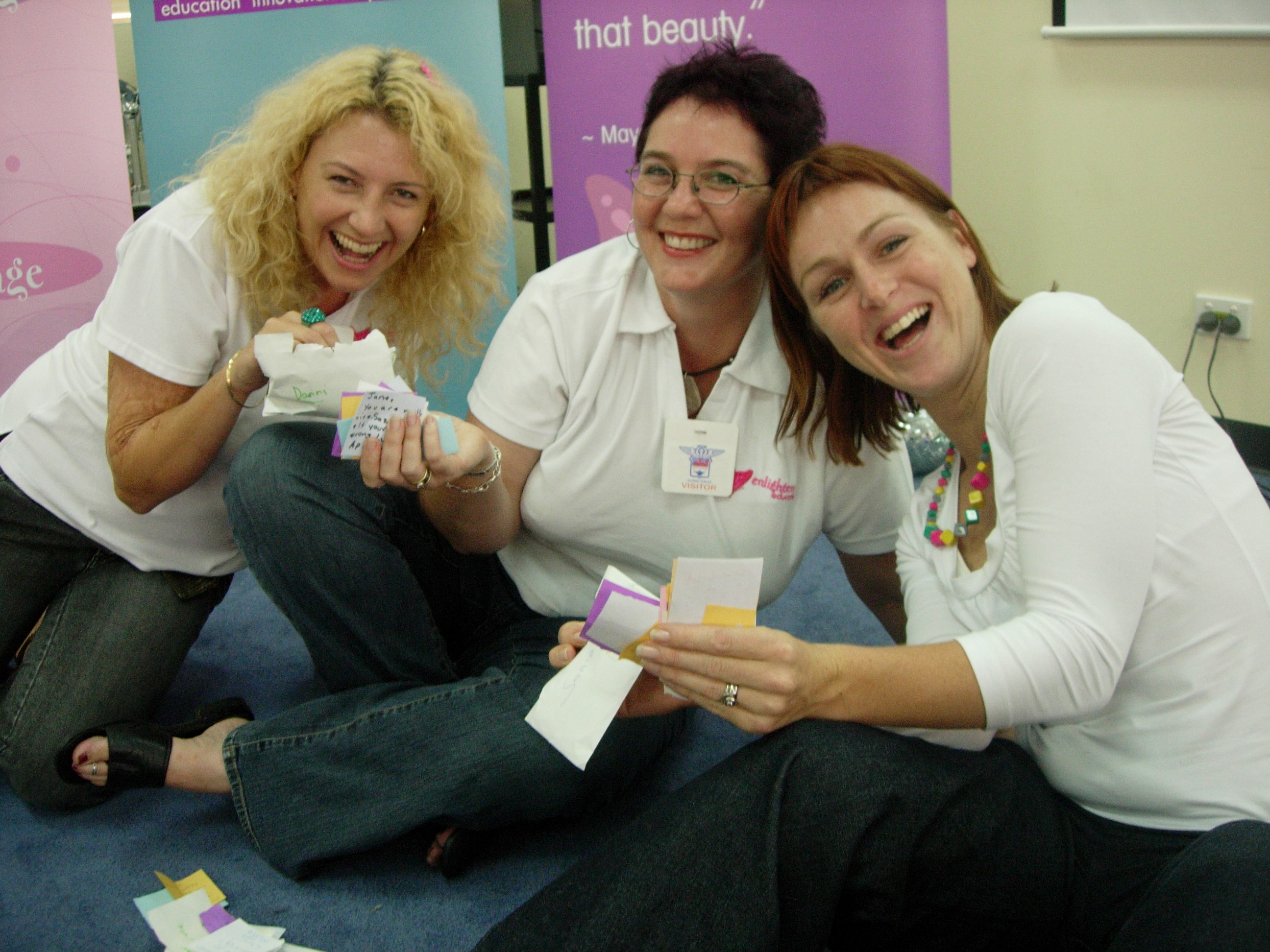 "Sail away from the safe harbor. Dream. Discover. Explore."
Mark Twain.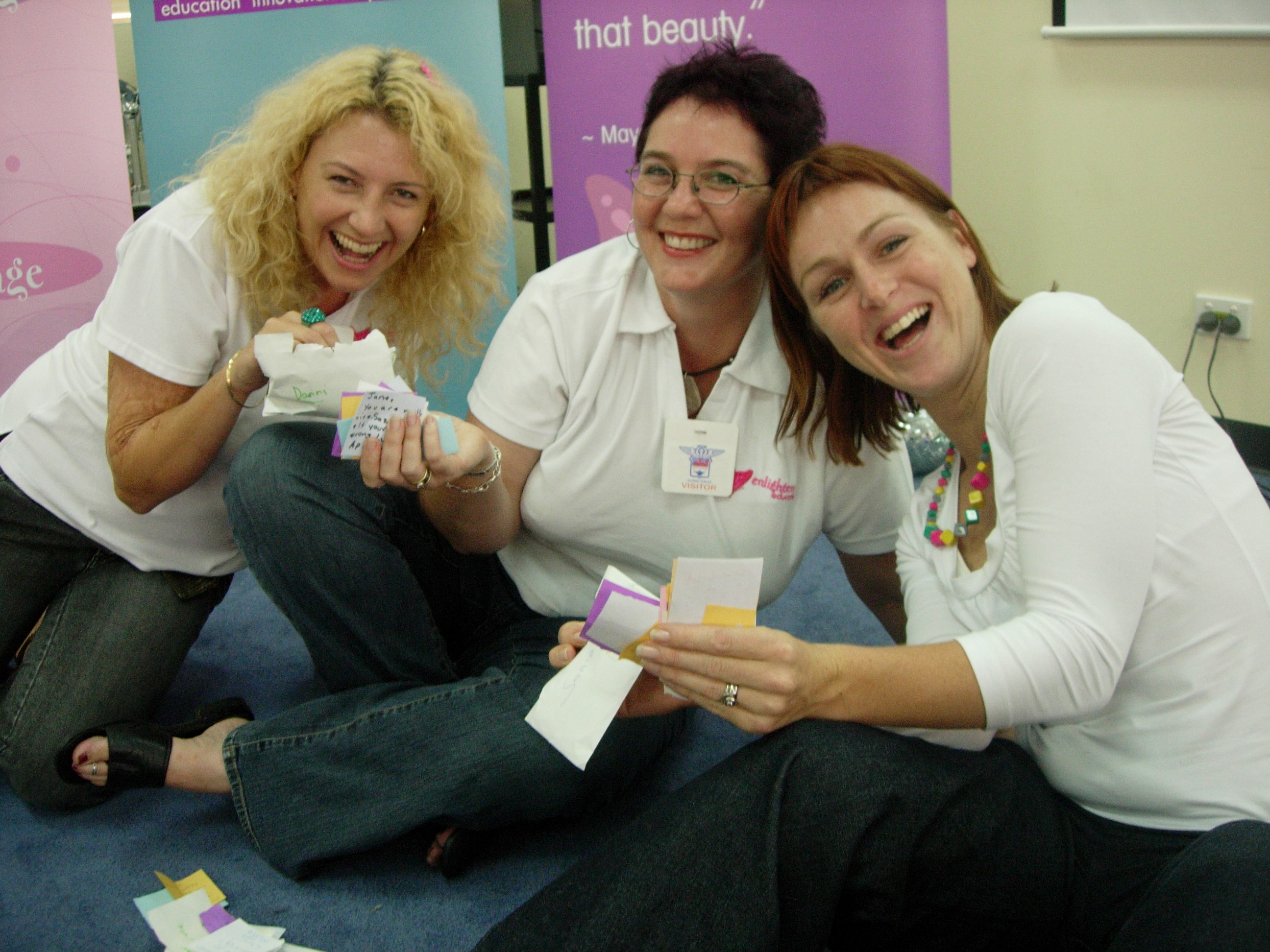 The Enlighten team running The Journey at Ascham School.
The transition to high school for students can be exciting but also challenging as they must learn to traverse a new (and usually much bigger) landscape with different expectations and possibly with less individual nurturing than they received in their primary years. I thought it timely this week to offer some insights into how parents and schools can make this transition easier. I want to also say up front that Enlighten Education has a very powerful full day program aimed at making the transition as painless as possible – The Journey. The full Information Kit is provided here should you want to know more: the-journey-information-kit-email-version.pdf.
A number of schools now use The Journey as part of their own orientation program and report that as it is so structured, and focuses on developing key skills the girls really need and want ( eg: how to use timetables, how to make friends, managing stress, handling peer group conflict etc) it sets a positive tone for the year ahead.
Sarah Loch, Dean of middle school at Abbotsleigh, an Anglican day and boarding school in Sydney's upper north shore has used our Journey program to compliment their existing transition strategies for the past three years. Sarah is well aware that for many girls there will be a period of adjustment:  "the majority of students take about two weeks to relax into the cycle of school and reclaim the confidence and self efficacy they felt in year six".
What are some of the challenges the new high school girl must face? 
In most situations, primary students have one classroom and one teacher per year.  And yet at high school, there maybe up to eleven different subjects and eleven different teachers, all of whom will have different personalities and expectations. All of a sudden, students will need to be more independent, and an expert with timetabling and study routines.
A "big sister" is ideal. Loch says that mentoring is a method they use at Abbotsleigh to help guide the new students "the year seven students have a big sister in year nine, a peer support leader in year eleven and the boarders have a big sister in year twelve".
And whilst the older girls can help with working out where amenities are and where they are expected to be after the lunch bell rings, their mere presence can also help with the real issue, the one that all new students worry about; friends.  Will I make friends? Will I fit in? Will everyone already be in groups?  A sense of belonging is identified as one of the greatest needs of young people in the middle years and the importance of friends cannot be underestimated. Girls tend to form cliques more than boys and involvement in a wide range of activities both within and outside school is the ideal way to encourage a range of friendships in different settings.  For many students though, this may be quite a traumatic experience and parents can really help by reminding them about basic communication techniques, such as introducing yourself and trying to remember names, be a good listener, be upbeat and positive and be sensitive to others in the class.  As much as other students may be masking their feelings, chances are they will be anxious as well.
Emotions are running at an all-time high in those first few weeks that even the smallest incident may result in floods of tears. Parents can try and minimize those incidents by having their child as prepared as possible – have they bought all the items on the stationary list? Does she have a PE uniform? What days does she need to take it? Have you taken a walk around the school a few times so she remembers where toilet blocks are, where the library is etcetera?  Parents should help as much as possible with all the detail initially until she's strong enough to take over – don't worry, most teen girls are happy to tell mum and dad when to butt out! 
Being the new kids on the block, and the smallest, may result in some girls being bullied.  Bullying by girls is more often verbal, usually with another girl as the target. Recently, bullying has been reported in online chat rooms, and through email and mobile phones.
Children who are bullied experience real suffering that can interfere with their social and emotional development, as well as with their school performance. Need advice on coping with bullying? Try the following specialist web sites: Bullying No Way , Bullying in schools and what to do about it or Teach Safe Schools.
The frame of mind girls start the year in will impact on how they relate to the other students and new teachers, even on how they perform academically. Ideally, parents and schools will take time out before formal classes resume to pep them up. Girls should be reminded of their strengths and what they've achieved to date.  But most importantly year seven is a new beginning so encourage your girls to take a pledge to start the school year on a really positive note.
A key area many girls are anxious about is meeting new buddies.  As obvious as these pointers may sound, it's worth reiterating them to your child:
Introduce yourself and remember names.

Figure out who you want to be friends with and why.

Get involved with after school activities (these will not only help you learn new skills but are a great way to meet like-minded girls. Try sports teams, debating, drama …so much fun).

Work on good conversation skills so you get better at listening and talking.

Be positive and upbeat (we might think it makes us look cool when we walk around saying how "lame" things are – it usually just makes us look whiney!).

Be sensitive to other people (would it kill you to say "Hi" to the new girl? She may be AMAZING!).

Take compliments politely and give them sincerely.

Be willing to risk rejection- it is possible that someone you approach may not be willing to make a new friend.
 Love and light to all the young girls starting High School this year, and to the parents and teachers supporting them.
 XXXX