The following guest post is by my friend and colleague Nina Funnell. It was first published by Mamamia. Nina is a Sydney based journalist, author and speaker. Her writing has been published in academic journals, newspapers, magazines and on online news sites. She has authored multiple book chapters and co-authored Loveability: An Empowered Girls Guide to Dating and Relationships (Harper Collins, 2014) with me.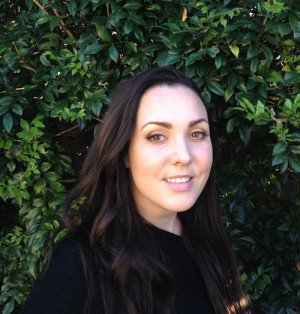 I was ten years old the first time I attempted a 'death drop'. Hanging upside down by the knees on the school monkey bars, a crowd of kids gathered around to watch. No-one we knew had ever performed a 'death drop' before and I was going to be the first brave soul to try. "Be quiet! She needs to concentrate" ordered my best friend, Sophie. "Give her space."
For a few minutes I hung perfectly still, focused on what I was about to do. The plan was to release my legs, spin through the air and land on my feet. With adrenaline pumping, my courage spiked and suddenly I let go.
A second later I crashed to the ground. I had performed a glorious belly-flop and now lay winded, gasping for air. Of course this was all well before the days of AstroTurf, and kids were made of sturdier stuff. There was no way that a bad start was going to discourage me.
In the coming weeks both Sophie and I would learn the trick to the death drop: to complete the move successfully, one must first swing through the air like a pendulum and only release the knees when one's body is parallel with the ground.
After that there was no stopping us. Before school, at recess and at lunch we would dominate the bars. Then late one afternoon when my dad picked me up from Afterschool Care, I took him to the monkey bars, eager to show him my new skill. Seeing his daughter beaming with pride, he asked me whether I would like a set of my very own bars at home. I was ecstatic.
That weekend dad and I headed to the hardware store to gather supplies. At home he showed me how to use the measuring tape, drill and saw. He explained why we needed to dig deep holes for the wooden pylons and he let me mark out the spot where I thought the bars should go. This was our special project, just me and dad working together.
In time we moved house and the decision was made to leave the bars behind. But I still look back at that afternoon helping dad build them as one of the great memories of my childhood.
I was reminded of those events not long ago, while out to dinner with a friend who had recently become a father for the first time. As we talked about the birth and the baby, he suddenly lowered his voice to a conspiratorial whisper. "You know," he said, "I've always thought of myself as a pretty progressive guy. I mean, I've always believed in gender equality and thought that I'd treat a son or daughter exactly the same. Dinosaurs for the girls. Glitter for the boys. All that caper. So throughout the pregnancy we never asked about the sex of the baby. What should it matter, right? Treat the baby the same no matter what. But everyone kept predicting we were having a girl and I began to think so too… So when our beautiful baby girl burst forth sporting a nice healthy scrotum I was stunned."
I laughed.
"But that's not it. You see, I genuinely believed we were having a girl, and when I found out we had a son everything changed. In a split second my whole view of the pregnancy, my whole mindset shifted from thinking 'I have to protect this little baby' to 'I have to enable this baby, I have to show him the world and teach him how things works.' Isn't that terrible? And here's the kicker, I didn't even realise that I had this completely different approach to parenting girls until that very moment."
Now it was my turn to be stunned. It was such an honest, insightful admission and I couldn't help but wonder what biases of my own I might be blind to.
Of course my friend is not alone. Research shows that right from birth many parents treat their sons and daughters differently, even if they don't intend to. While boys are statistically more likely to die during infancy, and are generally more fragile as infants than girls, studies show that both mothers and fathers react quicker to a daughter's cries than to a son's. Studies also show that adults tend to cuddle girls longer than boys but are more likely to encourage boys to explore, try new things, and take risks.
Right from birth we fret about girls. We worry that when a girl comes crashing down to earth – bellyflop style- she won't be able to get back up again. So we treat girls as precious objects in ever great need of protection. But there is a danger that when we wrap our girls in cotton wool, all we really teach them is to be afraid of the world around them.
And just like boys, girls want their dads to teach them things, to show them how the world works, to enable them in some way. I think back to my own childhood and my strongest memories of my dad involve him helping me to learn new things: how to ride a bike, how to read, and how to cook his legendary 'daddy dinner' (a cheese, tomato and carb extravaganza).
As an engineer dad was also constantly explaining how the world around me worked. Even when I was not particularly interested in a given object, his enthusiasm for the science behind things was contagious. His own curiosity about the world made me curious.
But perhaps his greatest parenting moments occurred when dad found ways to combine his interests and knowledge with my own hobbies and amusements. As a child, I remember that there were few things more validating than having my parents express a genuine interest in my world. But what was truly enriching was when they took the time to teach and involve me in their hobbies too.
And the lessons stuck. I recently purchased my first home, a true 'renovators delight', as they say. As dad and I headed off to Bunnings together for the first time in years, he was astonished to hear me parrot back at him some advice he had given me as a small child on the proper care of paint brushes.
Perhaps he shouldn't have been all that surprised. For better or worse, kids absorb their parent's words along with the wisdoms they impart.
So I am thankful for all the great dads who teach their children to be curious about the world, not afraid of it. I am thankful for dads who pick their children up, dust them off and tell them to keep trying, no matter how badly they may have bellyflopped. And most of all I am thankful for fathers who involve their sons and daughters, in equal measure, in learning about the world and how to embrace living in it.