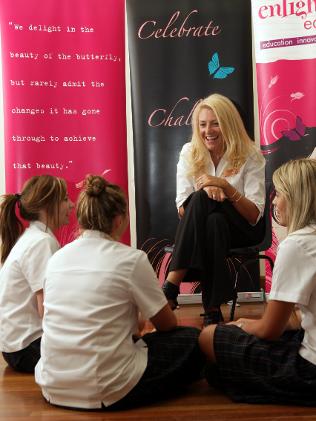 This week I have been asked by the media to offer parents and educators suggestions of ways forward in combating two important issues: the sexualisation of young girls, and the increase in sexual harassment in our schools.
I thought it worth sharing two of the interviews I have given.
As you may be aware, the parents and teachers of a US dance troupe have recently come under fire for letting the 7- and 8-year-old girls in the group perform overtly sexual dance routines. On the Kerri-Anne show, I was asked to help make sense of this and put it in a broader context. Watch the vision below and let me know what you think: too sexy, too soon?
Also this week, in the Daily Telegraph, I called on schools to respond thoughtfully and comprehensively to episodes of  sexual harassment. Ultimately, schools must  be proactive and create a culture where all students feel safe to learn and are not subjected to inappropriate and unwanted taunts or sexual advances. Despite my grave concerns, I know through my work that there are also many schools who are doing a brilliant job with this; I'd love to hear about strategies and programs you are familiar with that work.
Let's move forward and demand more for our children.
After all, the standard we walk past is the standard we set.