I have recently begun presenting seminars for parents on how they can best support their children — girls and boys — to manage cyber world. This new seminar is called "The good, the bad and the ugly of cyber world". (To make a booking for me to present this at your school, please email me: danni@enlighteneducation.com.)
When we hear disturbing news reports about children who have been tormented to the point of desperation by cyber-bullies, or groomed and exploited by online predators, it is tempting to want to simply shut the technology off! Yet whilst it is important to be alert and aware of the dangers, it is also important to take a balanced approach and recognise the huge opportunities that technology has opened up for us all. Over the next few weeks I want to share some of the insights I present in my new seminar and offer parents and schools some ways forward.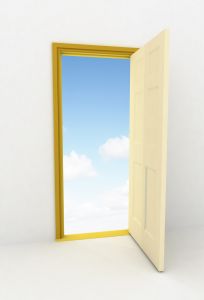 Firstly, what is the state of play?
Make no mistake, we are all wired up. Some fascinating cyber facts can help put the scale of change into perspective.
— It has been estimated that there are:
1.73 billion internet users worldwide, with 20,970,490 in Oceania and Australia
234 million websites
126 million blogs
27.3 million tweets posted on Twitter every day
260 billion page views on Facebook per month
1 billion videos viewed on YouTube every day.
90 trillion emails were sent in 2009 (81% were spam).
— What are teens doing online?
14% blog
8% use Twitter
8% visit virtual worlds
38% share content
62% get news
48% buy things
31% get health, dieting and fitness information
17% get information about sensitive topics.
41% of the Australian population has a social network profile, and 70% of them have 2 or more.
And about a third of high school students interviewed said they learned about sex predominantly through viewing pornography on the internet. (More on the implications of this for the development of healthy sexuality and positive relationships in another post!)
As I've argued in a previous post and in my book The Butterfly Effect, in our rapidly changing world, connection is vital. All young people need to not only be able to read and write in print media, but to be multi-literate — that is, to be competent in the manipulation of a range of media. There is considerable evidence that whilst girls are more successful at reading and writing than boys, more girls than boys are in trouble in relation to ICT literacy. NSW Department of Education and Training research tells us that:
girls (in Australia) were more inclined than boys to see IT as boring (36% compared to 16%) or difficult (23% to 11%). These factors result in more boys than girls studying technology related subjects. Analysis of NSW High School Certificate (HSC) 2002 computer programming student population revealed that only 17% of the total entrants were female. The trend is also demonstrated in the TAFE sector with women comprising approximately 40% of all Information Technology enrolments for 2001. This indicates a decrease in enrolment share from 1996 when women accounted for 50% of IT enrolments.
This trend is evident right across Australia and in New Zealand. If it continues, young women are at risk of becoming part of the information-poor and of being excluded from the new and emerging jobs of the future. Let's not allow fear to drive us to further isolate and limit our girls. Rather, let's inspire girls to get savvy and to use ICT as a tool to meet their own needs.
On the positive side, technology has the capacity to allow for:
Connecting. Whilst we often hear negative reports about teen girls behaving badly on Facebook, Enlighten Education's Facebook page has become a testimony to the capacity young women have to be thankful and engage in meaningful dialogue about issues that matter to them. We have had almost 3,000 teen girls join since we launched it earlier this year and we have had only one negative comment posted on the wall to date. Girls post images that inspire them, point out ads they find sexist or limiting and offer their thoughtful opinions on topics we pose for discussion.
Informing. There are some fabulous sites out there for young people. Some of my personal favourites include: www.myfuture.edu.au (career information), www.reachout.com.au (youth-friendly information on topics such as depression and eating disorders), www.whatareyoudoingtoyourself.com (aimed at curbing teen binge drinking), www.mypopstudio.com (a creative play experience that builds media literacy skills), www.newmoon.com (a safe online community especially designed for young girls), www.latrobe.edu.au/psy/projects/bodylife/ (a free online program to assist girls with body image dissatisfaction), www.operationbeautiful.com (a grassroots movement aimed at ending negative self talk).
Creating. Many girls are creating their own blogs and websites to promote causes that matter to them. I love teen girl Parrys Raines' site, www.climategirl.com.au, where she discusses all things planet-loving. My own teen, Jazmine, posts her amazing photography on Tumblr so she can share and get feedback from other budding photographers.
Educating. Many schools are doing incredibly innovative things with technology and have moved way beyond encouraging students to make their own PowerPoint presentations. Greg Whitby, Executive Director of Schools, Diocese of Parramatta, is widely considered to be at the forefront in encouraging teachers to use ICTs (information communication technologies) as enablers to facilitate deep learning. He shares some of his favourite sites that promote true collaborative learning at his very good blog: www.gbwhitby.parra.catholic.edu.au.
So, Step 1: Join in! Get to know the online world your daughter or students inhabit.
Sail away from the safe harbor. Catch the trade winds in your sails. Explore. Dream. Discover.

—Mark Twain.
Familiarity with the online world will become increasingly important as you learn some of the strategies that will help you protect children and ensure they are safe online — more on that next week.